Throughout our 60 years, Johnson Equipment has worked to develop relationships with the world's best manufacturers, allowing us to offer a diverse product line.
Texas, Oklahoma, Louisiana, Arkansas, and Tennessee have some of the hottest summer climates in the county, which is why we have been exploring products and services to develop the best cooling solution for our customers, without the need for air conditioning. We have established a partnership with two key manufacturers, focusing on 3 specific product lines, in order to bring you the most efficient method of creating air flow and cooling effect for your warehouse.
How to cool a warehouse without ac:
By combining fans and exhaust systems from various suppliers and customizing the position of these products to your warehouse's unique configuration, we're able to effectively cool large warehouses without air conditioning, even in the hottest summer climates in the United States.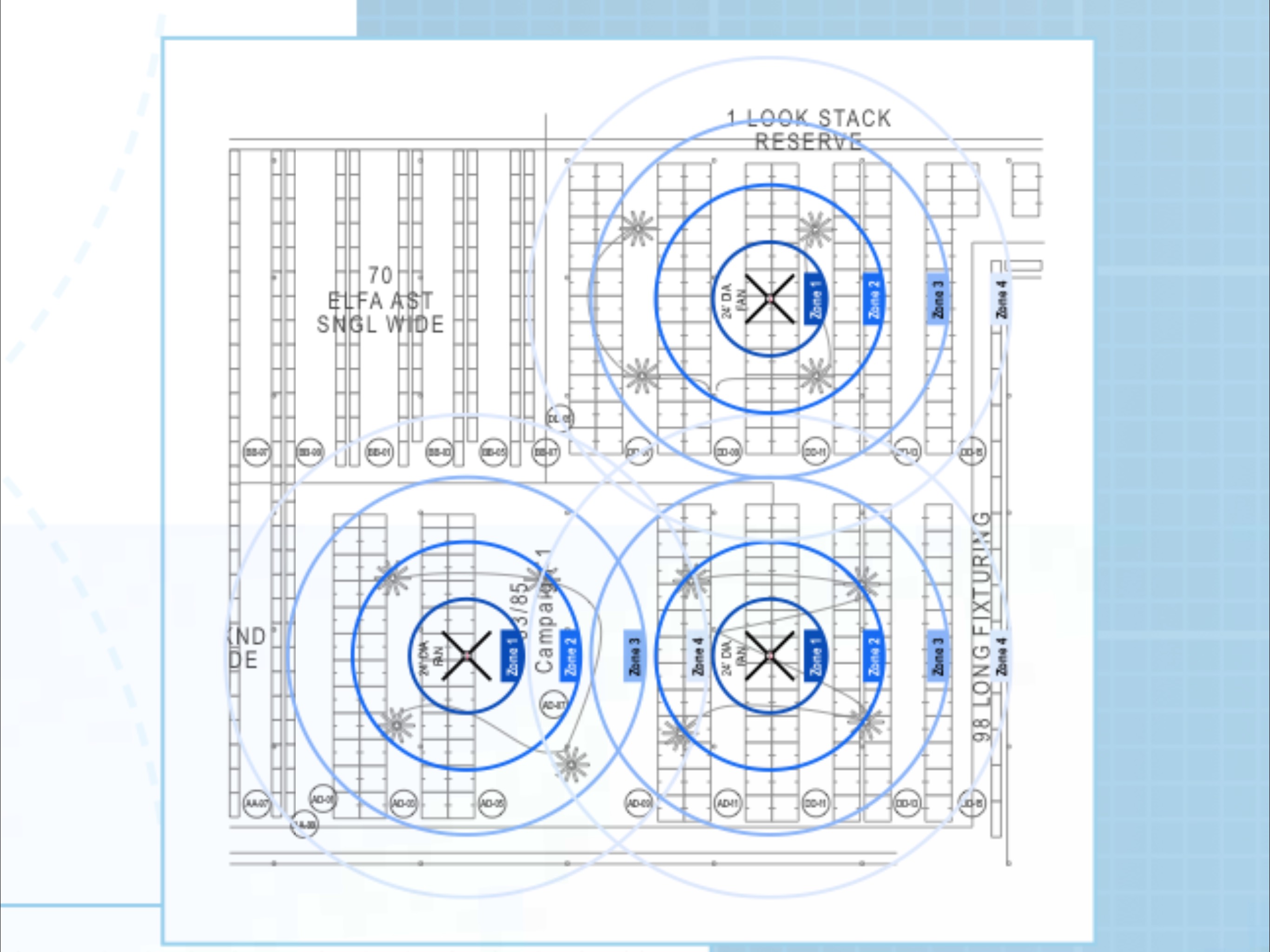 Essential Warehouse Cooling Products & Services
The High Volume – Low Speed Revolution Fan
The first product line we recommend is the HVLS (High Volume Low Speed) Revolution Fan, a product that will have all of your people buzzing due to its size and unique aesthetic. With sizes from 8' to 24', The HVLS Revolution Fan produces the most airflow in the industry, backed by 3rd party testing. This is ideal for large open areas around the loading dock, in production areas, and in some aisle ways. The specially engineered contour blade design allows airflow to travel down as well as outward to ensure airflow reaches stagnant dead spots that other products tend to miss.
The High Volume Revolution Fan
The second product line also utilizes size but produces a higher velocity airflow. The high velocity is perfect for long runs such as aisle ways, pedestrian walkways, and catwalks. As tested by our team and backed by manufacturer testing, one fan can create up to 7 mph of airflow at 200' away from the fan placement. By utilizing a large blade diameter, we can typically cover runs as wide as 15'. An additional key feature are bi-directional louvers that ensure air moves at the proper angle but also shields spinning blades from inadvertent forklift impact.
The Supply Exhaust Product
The third and last product line focuses on supply and exhaust methods for applications that require air exchange for maximum cooling effect. The idea of creating a supply of air at one end of the building and exhaust at the other, is not a new one, but when used in conjunction with the rest of our product lines, airflow is significantly increased over traditional installations.
Your Local Customer Service Representative
The final ingredient to creating maximum airflow in your facility is our team of local customer service representatives that will walk your facility and sit down with you to understand your expectations and budget. They will then utilize drawings of your facility and application engineers to create a Fan Planner document that will show the layout of the fans along with expected airflow velocity in mph.