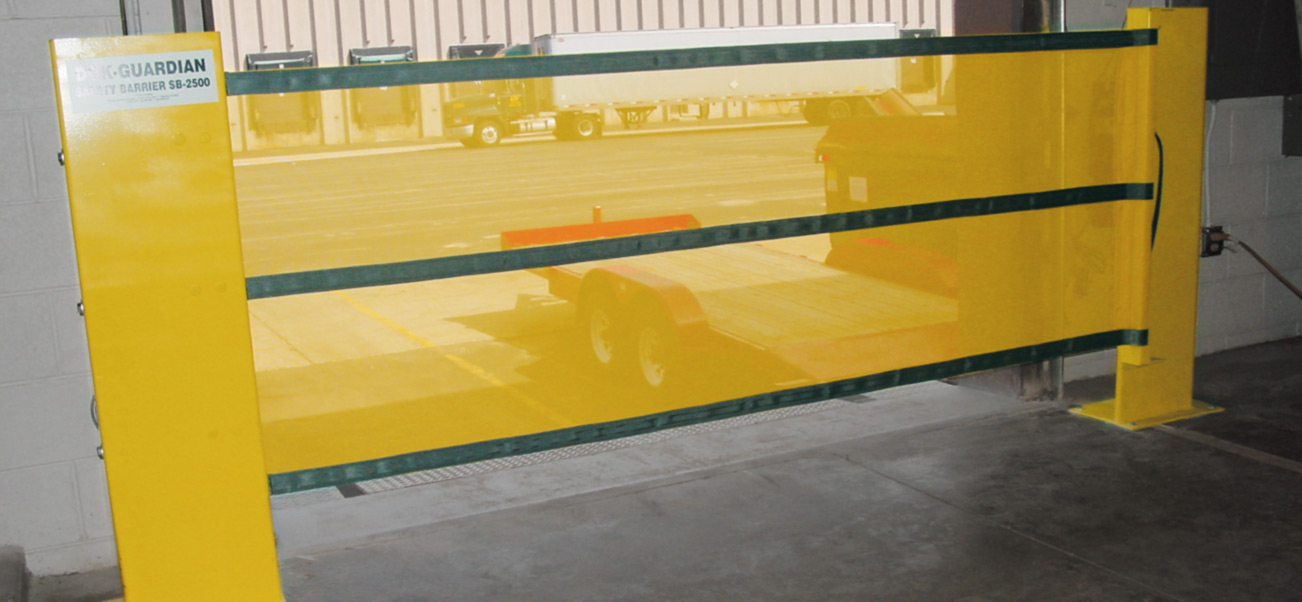 Benefits of the Dok-Guardian LD XL Safety Barrier
Avoid loading dock accidents
Helps to keep forklifts, pallet jacks and loading dock workers from falling off of a loading dock.
Helps guard the dangerous 4 foot drop at the end of the dock that could cause serious injury
Designed to withstand impact
Made to stop up to 5,500 lbs.
Forty-four inch high bright red PVC-coated fiberglass mesh curtain with three bright yellow heavy-duty restraint straps
Creates an obvious warning sign
Flexible Design
Can be used inside a warehouse to divide people from production and material handling equipment.
Created to be utilized along with the Rite-Hite Dok-Commander interlock system for even more safety
Operates manually and can easily be used across openings up to 16 feet 5 inches wide.
Anchored on each side by a 48 inch tall safety Waren guard for ideal door track protection
Can retract into one Warden for convenient loading and unloading.
The red light on the Dok-Lok control box will indicate that the guardian's curtain is in a locked position.
A green light will appear when the Dok-Guardian interlock releases for loading and unloading.
Get a Quote