Injuries to workers who are struck or crushed by commercial overhead doors are always a concern in industrial workplaces. Fortunately, injuries from overhead doors and roll up doors can be avoided.At Johnson Equipment, safety is a core value that drives our passion for providing comprehensive safety training presentations that include practical and actionable steps to improve the safety of your loading dock and help your company comply with the latest industry safety standards and regulations.
Overhead Door Safety Presentation Topics
Johnson Equipment's industry experts are available to visit your facility for a presentation on overhead door safety. Presentations are usually about 45 minutes to 1 hour in length. Topics include:
What is the Current Condition of Your Doors?
Why is Your Industrial Door Choice Important?
Door Accident Types

Downward
Lateral
Secondary
Entrapment

Variety of Options Create Many Variables
The Challenge: Provide the Best Solutions with the Safest Door Available

How Does that Happen?
Safety Issues to Consider
Use Activation to Your Advantage

Industrial Door Product Solutions

High Speed Roll-up Door Advances
Bi-Parting Door Advantages
Breakthrough Loading Dock Doors
Loading Dock Safety Training Presentation
Loading docks present a variety of risks both to the well being of workers in the material handling zone and to the expensive equipment used in this area. Protect your people and your product from harm by equipping your team with the knowledge and products that they need to maintain a safe loading dock. Johnson Equipment's Loading Dock Safety Presentation is provided by our team of industry experts. We are available to visit your facility to present information on loading dock safety rules and regulations that can have immediate impact on the security of your workspace.
Loading Dock Safety Training Topics
Johnson Equipment's industry safety experts have designed our safety training presentation to cover a broad overview of safety principles, enforce best practices, and answer specific questions tailored to the needs of your individual business. The Johnson Equipment Loading Dock Safety Training Presentation answers a number of questions including:
Why is the loading dock a danger zone?
How often do accidents occur at a loading dock?
What are the costs of a dangerous dock?
What safety solutions are available?
How safe is your dock?
Loading Dock Safety Training Attendees
Loading dock safety training is a valuable experience for anyone involved in day-to-day activities in the material handling area of a loading dock. Our safety experts recommend this presentation to:
Safety Committee Members
Safety Managers
Transportation Warehouse Managers
Plant Managers
Engineers
AIA Continuing Education System Registered Loading Dock Safety Training
Johnson Equipment is registered with the American Institute of Architects (AIA) Continuing Education System (CES). Our one hour program offers (1) Learning Unit, which will be reported directly to the AIA/CES for AIA members. This program also qualifies for one hour of Health, Safety, and Welfare (HSW).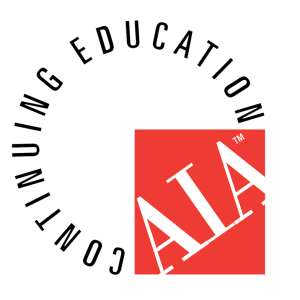 Loading Dock Safety Products
Not only will Johnson Equipment present your company with industry leading safety training, we're also here to provide high quality loading dock safety products designed to meet your company's needs. Whether you're in need of safe
loading dock doors
, an improved
dock barrier system
, or bright and reliable
LED dock lighting
, we'll supply safety products customized to your individual needs. Our team of safety experts is ready to help keep your loading dock safe with an AIA-registered safety presentation and industry leading
solutions
.
Contact us
today to schedule your loading dock safety training presentation.